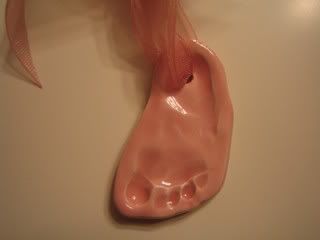 Kate's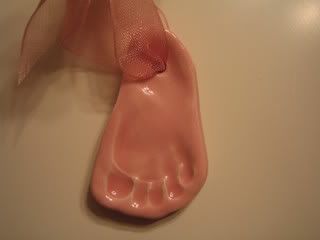 Riley's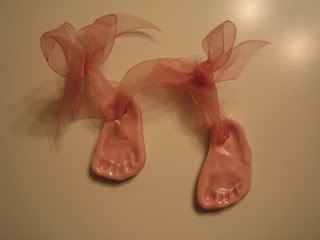 Dear Kate and Riley,
When we were at the hospital, they told us they were making ceramic footprints of your tiny little feet that we could have. We were told they'd be sent to my doctor's office but that it would take a few weeks. I had thought about them often but hadn't heard from the doctor's office and I wondered if we'd ever get them. Then this week the office called and told me they had the footprints for us. I was excited and nervous to pick them up. They are not what I expected but are so precious and such a physical reminder of how tiny you were but how real you were at the same time. I only wish the hospital had saved the mold so we could have made more. I would have loved to have some to give to your grandparents and your aunts and uncles. But, we only got two and I will guard them with everything I have! I am already so scared of breaking them or of the puppy getting them! I think I'm going to put them in a shadow box that we can put on the wall. That way I can always think of my angel babies and everyone can know how real and tiny you were.
I love you, my precious baby girls.
love,
Mom